Katy and Louie are expecting a litter to be born in July 2023!
Puppies will all be liver and white.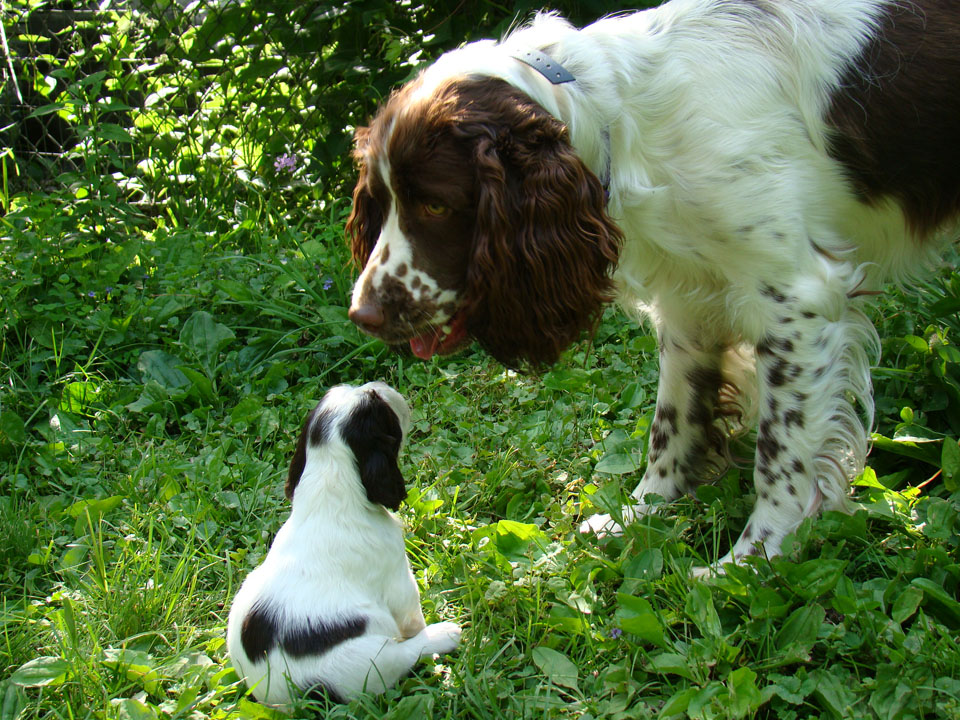 SpringFever Kennels is a small hobby kennel in Central Maine born out of the respect and fascination for the versatile English Springer Spaniel. From my first girl "Whimsy" I was hooked. There is a spark in them that lights up as they discover the scents and the sounds of the woods or see geese overhead. They enjoy a swim or a good game of ball yet settle down nicely as a family companion. Smart, eager to please, loveable.